Standing Desks
Standing Desks (also known as sit-stand desks) allow office and home workers to enjoy the ergonomic and health benefits of both sitting and standing at work. Using a Sit Stand desk can result in increased alertness and activity levels as well as promoting good blood circulation. It also helps fight fatigue making it easier to focus on work tasks, improving focus, mood, and productivity levels. Choose from a selection of Sit Stand solutions including manual control, counterbalance control and electric Sit-Stand desks. All of our standing desks are offered alongside matching office storage and office chairs for a complete solution. Our Sit Stand solutions are delivered and installed for a hassle free solution by professional fitters across the UK. Wood colour samples are available upon request, and if you need any help or advice planning your space, do not hesitate to call our sales team on 0800 2300 230 or use our live chat for instant advice.
Sit-Stand Office Desks - Enjoy the Benefits of Sit-Stand Working
Order by 5pm for NEXT DAY Delivery
From
£485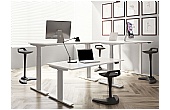 FREE Next Day Delivery
From
£609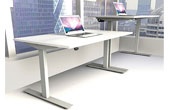 Economical Sit Stand Solution
From
£639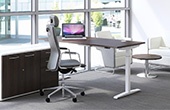 Electric Height Adjustable
From
£821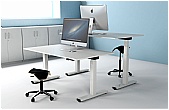 Alternate Between Sitting & Standing
From
£687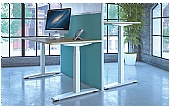 Free Professional Installation
From
£687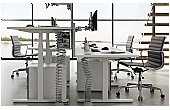 Electronic Sit to Stand Adjustment
From
£756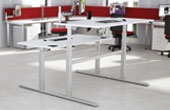 Electronic Variable Sit-Stand Positions
From
£792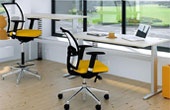 Free CAD Design and Planning
From
£1106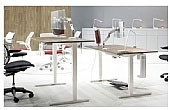 5 Year Manufacturer's Guarantee
From
£1228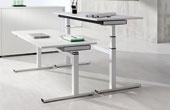 Simple Electronic Operation
From
£1407
Add The Finishing Touches To Your Office..