Office Desks: Triumph Dual Metrix Sit-Stand Desks
Triumph Dual Metrix Sit-Stand Desks, Manufactured in the UK, providing all the benefits and flexibility of a sit stand desk, in a back-to-back configuration. Research indicates that this flexibility improves staff energy levels, increases concentration and drive. As part of our Metrix range, the Metrix Dual embodies the strength, stability and clean lines that characterise Triumph's Metrix furniture. Offered in 9 stylish wood colours. Choose from a wide range of wooden & steel storage to complement the desks perfectly. Triumph Dual Metrix Sit-Stand Desks are delivered completely FREE. Optional installation is also available. Triumph Dual Metrix comes complete with a 5 year manufacturers guarantee for complete peace of mind. If you need any help choosing your office furniture, please contact our friendly sales team on 0844 248 7001.
Triumph Metrix Sit-Stand Desks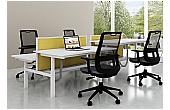 Rectangular & Wave Desktops
From
£1111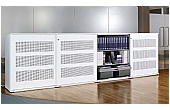 Sliding Door Storage
From
£796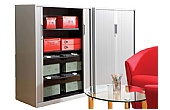 2 Door & Tambour Door Cupboards
From
£204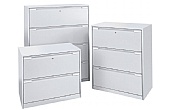 10 Year Manufacturers Guarantee
From
£375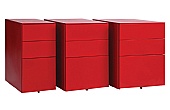 Desk High Or Mobile Pedestals
From
£160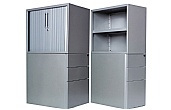 Personalise Your Workspace
From
£186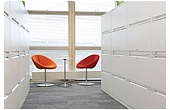 Practical, Secure Storage Systems
From
£540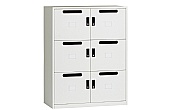 Individual Secure Lockers
From
£338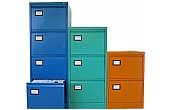 Offered In 20 Contemporary Colours
From
£106
Office Furniture Online Recommends...