Office Desks: Kaleidoscope Sit-Stand Desks
Kaleidoscope Sit-Stand Desks, promoting health and well-being at home and in the work place. Sit-stand desks can help to improve concentration and encourage movement within the workplace. Research has revealed that this can result in increased alertness and productivity levels at work. Kaleidoscope is complemented with a lovely range of storage in a choice of bright & cheerful colours. We are able to offer Kaleidoscope on a NEXT DAY delivery, Delivered and installed or on an economy lead time. Kaleidoscope is available in a selection of lovely wood finishes and two frame colours. Wood colour samples are available on request, if you need any help or advice planning your space, do not hesitate to call our sales team on 0844 248 7001 or use our live chat for instant advice.
Kaleidoscope Sit-Stand Desks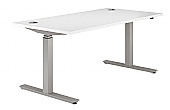 Next Day Delivery Available
From
£756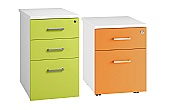 Desk High & Mobile Pedestals
From
£153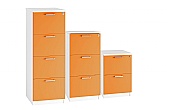 Selection Of Vibrant Matt Finishes
From
£228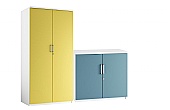 Choice Of Popular Sizes
From
£160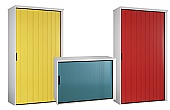 Lockable Tambour Doors
From
£212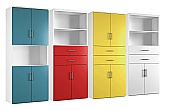 Multiple Combinations Available
From
£335
Office Furniture Online Recommends...