Office Chairs: Sierra Vinyl Chairs
Designed and developed for use in Healthcare environments .....

A selection of conference, stacking, reception, operator and draughtsman chairs upholstered in ultra durable, premium Sierra vinyl. Its resilience and wipe clean surface makes the this vinyl ideal for use in hospitals, doctors surgeries and other public seating areas where hygiene and high performance are key. Sierra vinyl is flame retardant to BS7176 Medium Hazard Ignition Source 1,2&5 and is offered in 10 popular colours. This high performance vinyl is covered by a 2 Year Manufacturers Guarantee so you can buy with confidence.

For advice and help selecting your vinyl seating, call our friendly sales team on 0844 248 7001 or use our live chat for instant advice.

Sierra Vinyl Chairs Categories.
Draughtsman & Operator Seating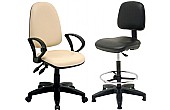 FREE UK Mainland Delivery
From
£88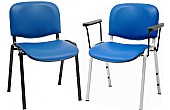 2 Year Manufacturer Guarantee
From
£52
10 Lovely Vinyl Colour Finishes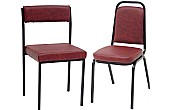 Conveniently Stack For Easy Storage
From
£28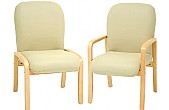 Delivered Fully Assembled
From
£82