Office Desks: Next Day Delivery Uclic Create Desks
UCLIC is a new and innovative desking system for small office and home users. Offering super fast assembly in less than 10 minutes with the unique patented UNICLIC click together system and BLUM clip on hinges. Create an original and personal workspace with CREATE Office Desks featuring robust cantilever leg design and an array of storage solutions to meet your every need. Create an exciting interior with a fantastic choice of 16 colour finishes to compliment any office, study or bedroom. Manufactured in the UK to high quality standards and supported by a 10 year manufacturer guarantee. FREE Next Day Delivery when ordered before 1pm. If you need any help or advice, do not hesitate to call our sales team on 0800 2300 230 or use our live chat for instant advice.
Next Day Delivery UCLIC Create Desks: To Work To Think To Learn To Study!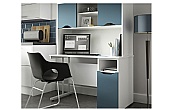 10 Year Manufacturers Guarantee
From
£97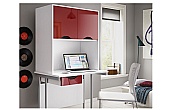 Quick Assembly in Under 10 Minutes
From
£97
FREE Next Day Delivery!
From
£97
Fantastic Range of Office Chairs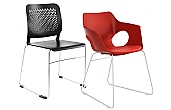 FREE Next Day Delivery!
From
£22.25
Pedestals, Bookcases, Cupboards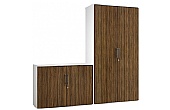 Filing Cabinets, Shelves and Safes
From
£76
UCLIC Create Office Furniture Highlights....
Next Day Office Seating, Storage and Accessories...