Spectrum Walnut Veneer Home Office Furniture
Beautiful Walnut real wood veneer office desks and furniture new to Office Furniture Online. Real woods compliment contemporary furniture in today's modern home office. Uniquely designed office desks combine modern glass with sumptuous curved wood the desks are modular and can be combined together with the glass desk link to create additional workspace. Two styles of desk are offered with a choice of Pedestals and Bookcases for all your storage needs. There's FREE NEXT DAY delivery when ordered by 3pm, and there are colour samples are available upon request. If you need any help choosing your office furniture, do not hesitate to call our sales team on 0844 248 7001 or use our live chat for instant advice.
NEXT DAY Spectrum Walnut Real Wood Veneer Furniture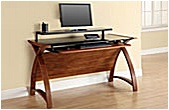 Real Wood Veneer and Glass
From
£235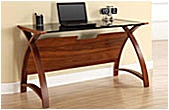 Distinctive Arched Design Frame
From
£198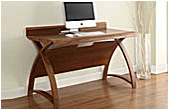 Beautiful All Wood Veneer Desks
From
£277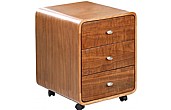 Deskside Stationery Storage
Only
£213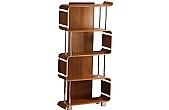 Unique Curved Wood Design
Only
£298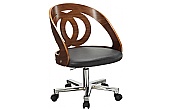 Order by 3pm For Next Day Delivery
Only
£265
Coordinating Spectrum Coffee & Occasional Tables.....