Display & Presentation Furniture: Spaceright Crystal Wall Display Boards
A clear and contemporary way to introduce important staff or highlight recent achievements!
Crystal Wall from Spaceright offer modern display boards with a fresh approach to introducing key staff or pupils to visitors and presenting key information or team members in a way that can be kept completely up-to-the-minute with the simple pocket system. Buy online or contact our expert sales team for advice by phone, or by using our online chat and remember - if you have a large order to place, call our sales team for the best prices!
Spaceright Crystal Wall Display Boards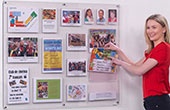 Fast & free UK delivery
From
£276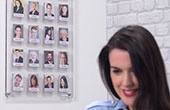 Fast & free UK delivery
From
£118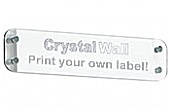 Fast & free UK delivery
From
£24