Meeting Room Furniture: Gresham Meeting and Boardroom Tables
Elegant and sophisticated meeting and boardroom solutions manufactured in the UK by Gresham Office Furniture. These beautifully finished office tables are available in range of forms and finishes ideally suited to meeting, conference and boardroom spaces. Offered alongside coordinating storage such as credenzas, bookcases and cupboards to meet all of your storage needs. Add to the mix some elegant meeting and boardroom chairs to achieve the perfect look and feel for your space. All offered with up to 10 years manufacturer's guarantee and professionally delivered and installed at your premises. Wood and fabric samples are available upon request, and if you need any help selecting your Gresham tables, or wish some CAD design expertise, please call our sales team on 0844 248 7001 or use our live chat for instant advice.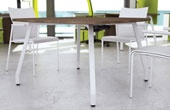 Delivered And Professionally Installed
From
£157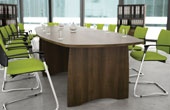 FREE Professional Installation Service
From
£231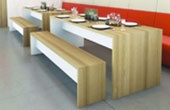 Communal Dining and Meeting
From
£220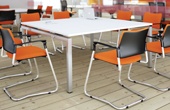 Rectangular, Round or Square Tables
From
£306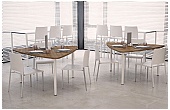 Ideal for Adaptable Work Spaces
From
£288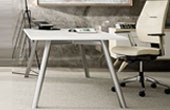 Beautifully Crafted Meeting Tables
From
£427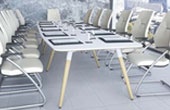 Timeless and Elegant Designs
From
£608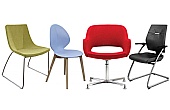 5 Year Manufacturers Guarantee
From
£197
Office Furniture Online Recommends....