Boardroom & Meeting Room Furniture: Folding Meeting Tables
Folding Meeting Tables from Office Furniture Online are ideal for conferences, seminars and meeting rooms. With some tables available for NEXT DAY delivery, you can order at the last minute without a worry! Customise your meeting room and create the perfect configuration with our offering of rectangular, trapezoidal and semi circular modular tables. Space saving flip top and mobile tables are easy to manoeuvre, transport and store. Order with peace of mind as some of our tables are offered with an amazing 10 year manufacturers guarantee!! If you don't see what you require, please call our sales team on 0844 248 7001 or use our live chat facility.
Folding Meeting Table Types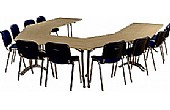 FREE Next Day Delivery!
From
£41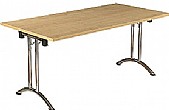 Unbeatable Prices and Free Delivery!
From
£88
Great Choice and Best Prices
From
£156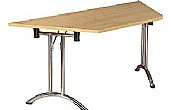 Fold away for easy storage
From
£156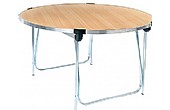 Great Value and Quality!
From
£230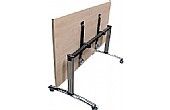 High Quality Tilting Top Tables
From
£182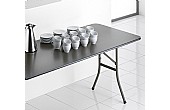 Ideal for banquets!
From
£134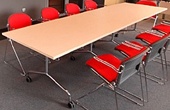 From
£260
Folding Meeting Table Best Sellers...

Made in the UK. 10 year Guarantee. Free Next Day Delivery

Made in the UK. 10 year Guarantee. Free Next Day Delivery
£214